Shop Hands is an activity of Shop Interiors b.v. Dronten, the Netherlands.


We are a versatile interior builder in (company and shop) interiors with a very flexible wholesale of a modular European standard shelving system and other shopping materials.
Shop Interiors b.v. is specialized in the realization of general shop fittings, development of
Shop-in-Shop concepts, the creation and production of product presentations and displays.
If you are going to change, remodel or move then you have come to the right place !
You are very welcome to visit our showroom to compose your equipment. If you would like to
discuss with us your overall assortment of facilities, we kindly ask you to make an appointment.
With us you're at the right address as an entrepreneur for a very extensive package of services.
On our websites you will find the various product possibilities;

For a very wide range of hooks, shelf carriers for promotion of the products in your store.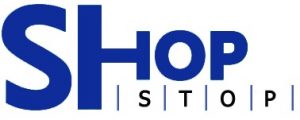 For the complete shop wallsystem what we've in stock for you in various colours.

In our material store you'll find all POS, POP and other store requirements, display materials, shop accessories and decorative material.
Our company is open from Monday to Friday, from 8:00 am to 6:00 pm.
The opening hours of our online stores are from 00.00 to 24.00 every day of the week!